KEF launches X300A desktop speaker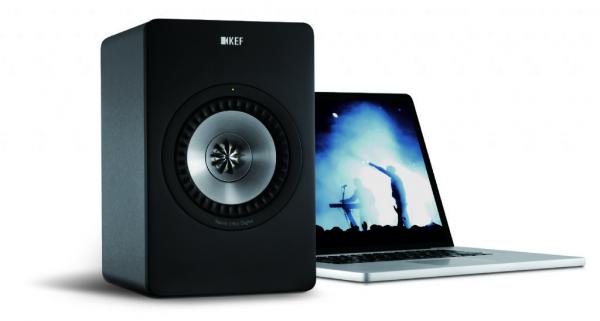 Give your laptop an audiophile boost
Retailing for £600 per pair, each X300A uses an in-built audiophile grade DAC and two class AB amps, one for the low/mid range driver and one for the tweeter (which are arranged in KEF's trademark Uni-Q array). 'The benefit is that instead of large bulky passive components that are prone to saturation and distortion, KEF can devise the crossover with small components and make many more fine corrections to the drivers', says the brand. 'As each driver has its own amp, the tweeter is not affected when the woofer amp starts to reach the limit and so the sound is much cleaner at high levels'.
Switchable EQ modes allow owners to optimise the sound whether they place the speaker on a desk, against a wall or in free space.
The X300A is available now from official KEF retailers and KEF's own online shop.