John Wick Blu-ray review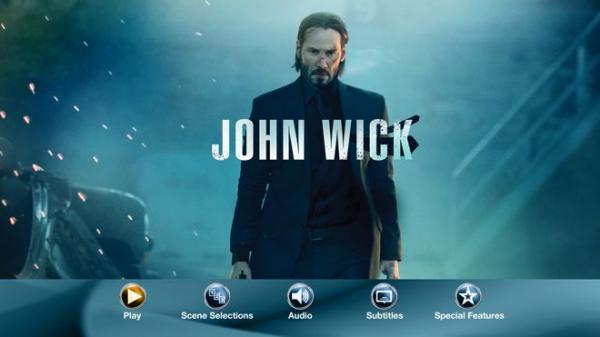 Retired hitman hunts down the man who killed his pooch in this bonkers B-movie
He may have been just as active as ever over the past decade, but forgettable dramas like The Lake House, Henry's Crime and Generation Um… have seen Keanu Reeves fade from the minds of most action fans. Thankfully, this hyper-violent revenge thriller finds him back doing what he does best.
Reeves is cast as the eponymous John Wick, a former mob hitman whose wife recently passed away. When his car is stolen and his dog killed by delinquent Russian gangster Iosef (Alfie Allen), Wick tools up and heads out for justice – cutting a bloody path through New York's biggest crime syndicate in the process.
Directed by former stuntmen Chad Stahelski and David Leitch, John Wick is every bit as remorseless and single-minded as the title character. There's no depth or purpose here beyond the chance to watch Reeves look cool and composed as he blasts his way through an army of extras. Yet the movie does this with so much style (including some astonishing fight choreography) and such an interesting cast of odd-ball characters that it's never anything but enjoyable. John Wick is pure B-movie gold.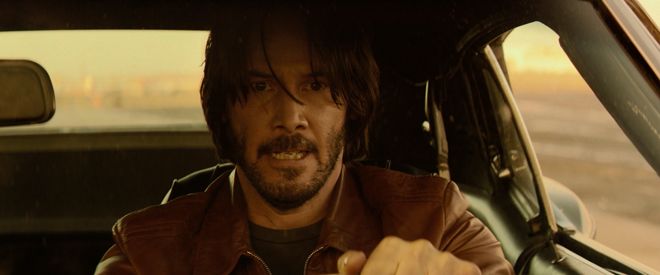 Picture: The HD platter's AVC 2.40:1 1080p encode is a vivid affair packed full of saturated colours and velvety blacks. While the aggressive colour grading has a slight knock-on effect on fine detailing from time to time, for the most part the transfer holds up rather well to close scrutiny, There's plenty to cast your eye over amidst the New York grime.
Picture rating: 4.5/5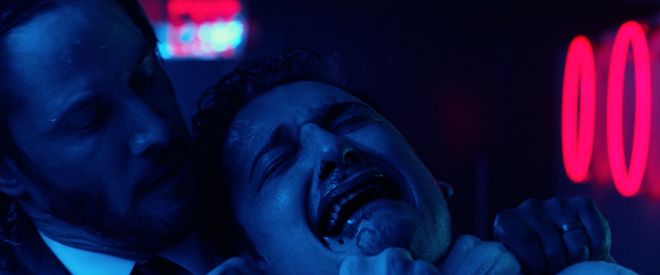 Audio: When John Wick hit Blu-ray in the US back in February it was fêted for its barnstorming Dolby Atmos soundtrack. While the Atmos mix on this belated UK release may not have quite the same impact post-Mad Max: Fury Road, there's no denying that it remains an effective and evocative affair. Unsurprisingly, the action scenes sound fantastic with bullets ripping through your speaker array – however, the track also dazzles when the action slows down; an early shot of Wick leaving his garage (Chapter 1) provides a convincing sensation of rain falling on you from above.
Audio rating: 5/5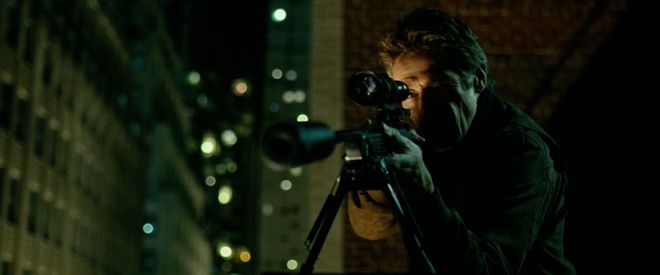 Extras: Warner's disc plays host to a fair selection of bonus features, the best of which is the chat-track by Stahelski and Leitch. Fun and spirited, it provides an interesting account of the film's production that the other extras fall short of. The remaining goodies are featurettes covering action choreography/training, the filmmakers, the world of John Wick's hitmen, shooting the nightclub sequence and the overall look of the movie.
Extras rating: 3/5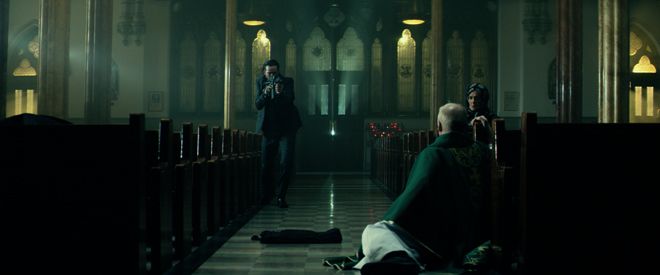 We say: A fun and ferocious B-movie given premium treatment on Blu-ray when it comes to picture and sound
John Wick, Warner Bros., All-region BD, £25 Approx
HCC VERDICT: 4/5