The Hunger Games: Catching Fire Blu-ray review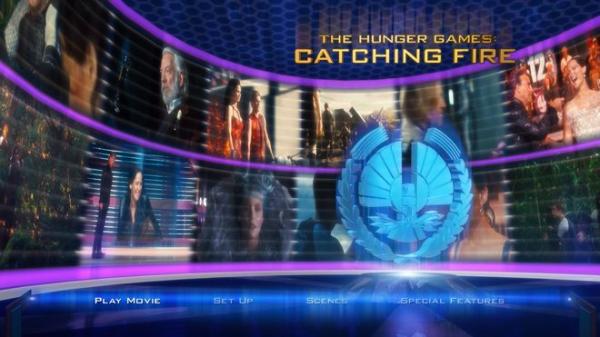 Improved action and an injection of IMAX magic make for a tasty blockbuster sequel on Blu-ray
If the first Hunger Games was Hollywood's answer to Battle Royale, this sequel expands the concept considerably. The first half of its lengthy running time focuses on the political ramifications of Katniss (Jennifer Lawrence) and Peeta's (Josh Hutchinson) victory and the seeds of rebellion it has sewn. Only then do we go finally go back to the games.
Taking over the reins from Gary Ross, incoming director Francis (I Am Legend) Lawrence hits the ground running with this sequel. Equally adept at shooting the personal drama and large-scale action, Lawrence ensures that …Catching Fire is bigger and better than its predecessor in every way – everything a blockbuster sequel should be.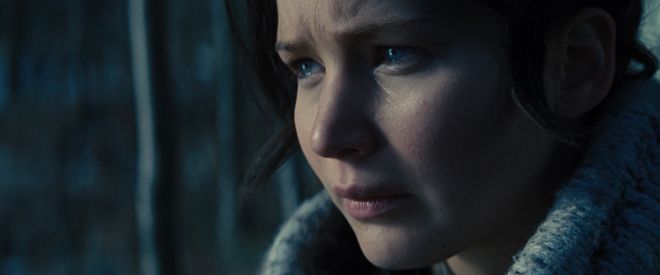 Picture: Shot on film, …Catching Fire features a strong AVC 2.40:1 1080p encode that is every bit as comfortable with the gritty and desaturated aesthetics in the Districts as it is with the mix of bright colours and endless blacks that dominate the screen during Caesar's interviews with the tributes.
However, things get even better when the film hits the 82-minute mark. As Katniss rides the lift up to the arena the framing opens up to 1.78:1. All of the material for the games sequences was shot on 65mm IMAX cameras and it looks absolutely breathtaking on Blu-ray. Even simple shots such as Katniss emerging through the jungle canopy (Chapter 12) reveal a wealth of intricate detailing and vibrant colouring that dazzles the eyes.
Picture rating: 4.5/5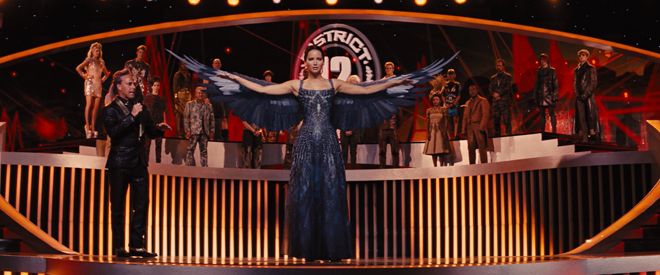 Audio: …Catching Fire's DTS-HD Master Audio 7.1 soundtrack is a relentlessly immersive experience, even if it doesn't have anything quite as show-stopping as the first film's fireball sequence. From the bustling streets of District 12 to a decadent party at President Snow's mansion and the jungles of the arena, the audio design does a superb job of creating convincing soundscapes.
Of course, when the action moves to the arena, the soundtrack steps up a gear or two. The Jabberjay attack in Chapter 14 makes full use of all seven channels to envelope you with a maddening swirl of voices, and when the tributes find themselves caught up in the arena's version of a spin-dryer in the same chapter, the additional rear channels ensure that the steering around the soundstage is utterly seamless.
The disc also includes a Dolby Digital 2.0 track 'optimised for late night listening.'
Audio rating: 4.5/5
Extras: Clocking in at a mammoth 145 minutes, Surviving the Game: Making The Hunger Games: Catching Fire goes into an insane level of depth in covering the production of this box office sensation. And if you're somehow left wanting more info about how the film was made, then director Francis Lawrence and producer Nina Jacobson are on hand with a commentary. Rounding out the extras are five fairly forgettable deleted scenes.
Now, if that isn't enough, you could always opt for the £75 'Limited Edition Deluxe Set'. Inside the fancy packaging you get Blu-ray and DVD versions of both films, the CD soundtrack, art cards and a bonus Blu-ray disc containing three promo featurettes.
Extras rating: 3.5/5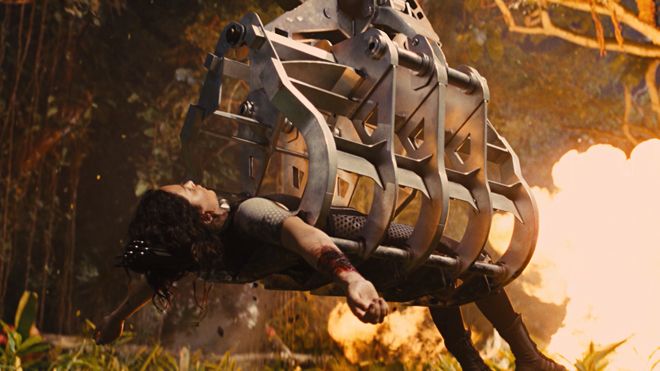 We say: This superior sequel dazzles on Blu-ray with its impressive AV and in-depth bonus features
The Hunger Games: Catching Fire, Lionsgate, Region B Blu-ray, £27 Approx
HCC VERDICT: 4/5