Game of Thrones: The Complete Third Season review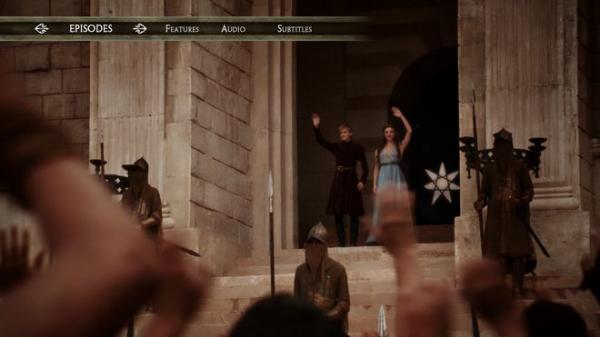 It's a nice day for a red wedding as HBO's acclaimed fantasy series returns to Blu-ray
If we had any complaint about the second season of HBO's epic fantasy series, it was that the myriad plots and new characters never really seemed to coalesce, giving it a slightly aimless feeling at times.
Incredibly – despite introducing even more new plots and characters – this third season does a much better job of balancing all of its constituent parts, resulting in ten episodes of almost flawless TV. And, just when you're finally getting comfortable with it all, the show pulls the rug out from under you with one of the most shocking twists in its history: reminding you once again that in this so-called 'game of thrones' absolutely nobody is safe.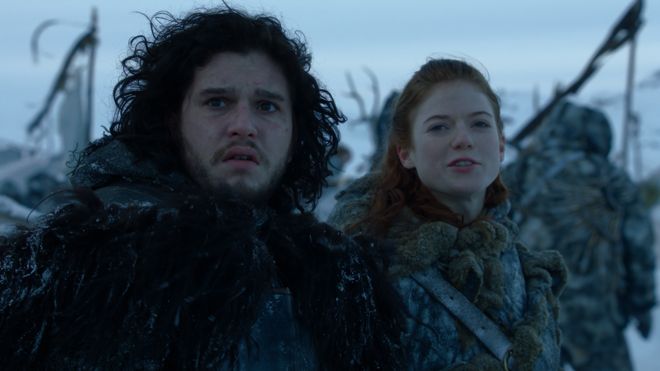 Picture: Once again limiting itself to a maximum of three episodes on a disc (but most frequently just two), HBO ensures that every AVC 1.78:1 1080p encode in this five-disc set is a cracker. From the bleak, icy wastes beyond The Wall to the sun-kissed cities of Slaver's Bay, this Blu-ray release never falters in replicating each vibrant primary, impenetrable black, crisp white and any conceivable hue or shade in between. Detailing is also exquisite, putting many modern movie releases to shame.
It gets a little boring having to repeat ourselves every year, but once again Game of Thrones looks simply perfect on Blu-ray.
Picture rating: 5/5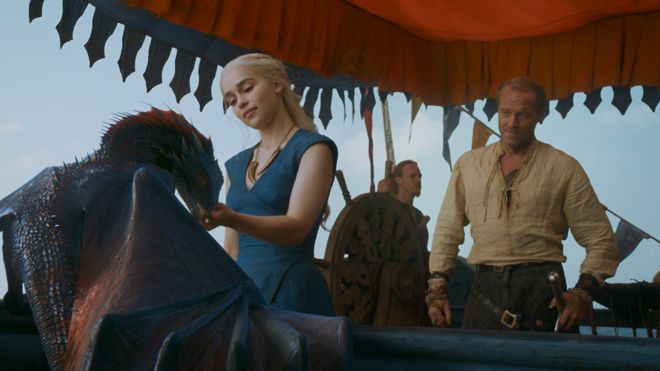 Audio: Right from the opening of the first episode, with the sound of battle rising up in the speakers against a black screen, it's easy to see how vital the sound design is to Game of Thrones' success. As with the previous two seasons, these new DTS-HD MA 5.1 mixes are magnificent, mixing power and precision with astonishing ease, never missing an opportunity to bring the soundstage into play to give the series an epic feel.
Audio rating: 5/5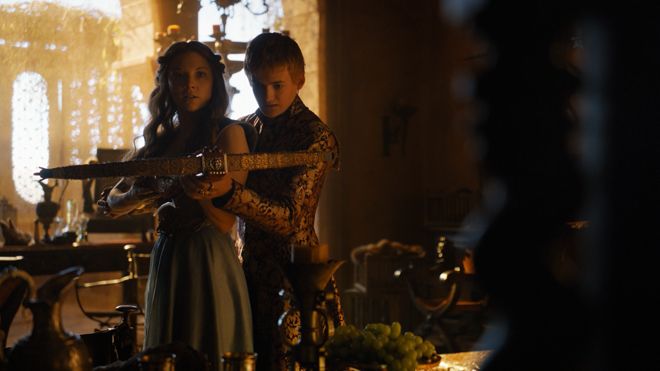 Extras: As usual, all ten episodes are accompanied by an interactive In-Episode Guide. All of the episodes bar the first are also accompanied by commentaries (two in the case of episodes three, six and nine) featuring various combinations of the cast and crew. And, yes, this does include the irrepressible Sophie Turner, Maisie Williams and Isaac Hempstead-Wright, back with another of their unique chat tracks.
Also included are five deleted scenes and a trio of fairly self-explanatory featurettes: New Characters (10 minutes), Inside the Wildings (six minutes) and The Politics of Marriage (nine minutes). The Roots of Westeros database returns alongside 16 new Histories & Lore animated vignettes.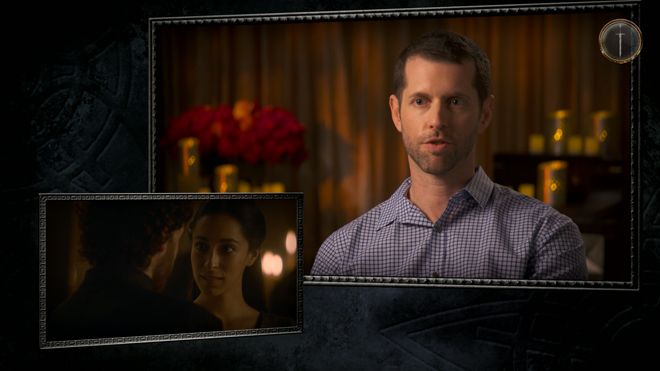 Best of all, though, is The Rains of Castlemere Unveiled, a picture-in-picture version of the season's pivotal ninth episode that is packed with interviews and behind-the-scenes footage. It also contains links to additional scene-specific interviews and gives you the choice of three different ways to watch the 'red wedding' – uninterrupted, continue the PiP, or watch further interviews with the producers about the scene's importance to the entire saga.
Extras rating: 4/5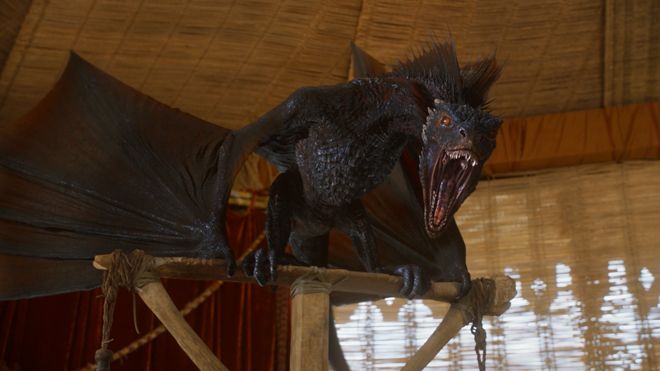 We say: A triumphant high-definition boxset for the fantasy show's finest season to date
Game of Thrones: The Complete Third Season, HBO Home Entertainment, All-region BD, £45 Approx
HCC VERDICT: 5/5