Game of Thrones: The Complete Fourth Season review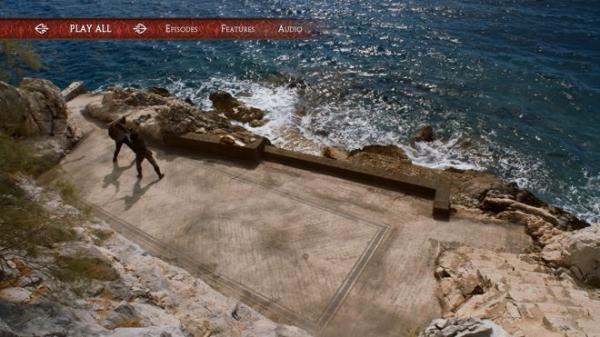 This latest season of HBO's acclaimed fantasy series is a real game-changer...
HBO's blockbuster adaptation of George R.R. Martin's series of fantasy novels continues to go from strength-to-strength. Following the shocking events of last season's 'Red Wedding', the political landscape has shifted, with new players entering the arena and old ones facing a multitude of new threats. Of course, discussing anything that happens risks spoiling the myriad twists and shocks that these ten episodes have in store for those not already watching on Sky Atlantic. So all we'll say is that Game of Thrones remains one of the best TV dramas being made today. Watch it!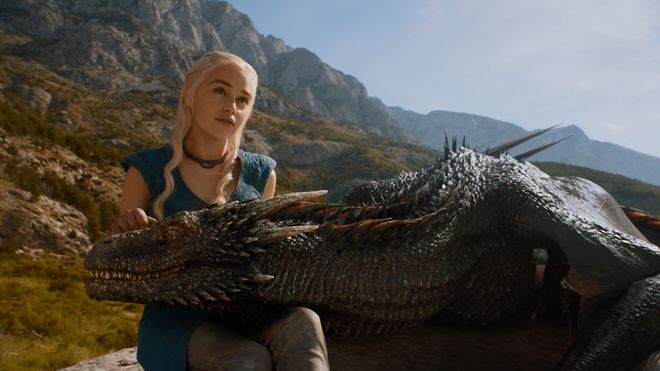 Picture: HBO has reduced the number of Blu-ray discs from five to four with this latest boxset, but this hasn't had a noticeable impact on the quality of its ten AVC 1.78:1 1080p encodes.
In fact, with every passing season the visual style of Game of Thrones has become more cinematic and more spectacular. Every locale, from the sun-soaked slaver city of Meereen to the bleak icy wastes north of The Wall, boasts distinctive looks that these Blu-rays have no difficulty in recreating. Once again there's a filmic appearance bolstered by perfectly saturated colours, meticulous detailing, cleanly defined edges and sinister blacks. Magnificent.
Picture rating: 5/5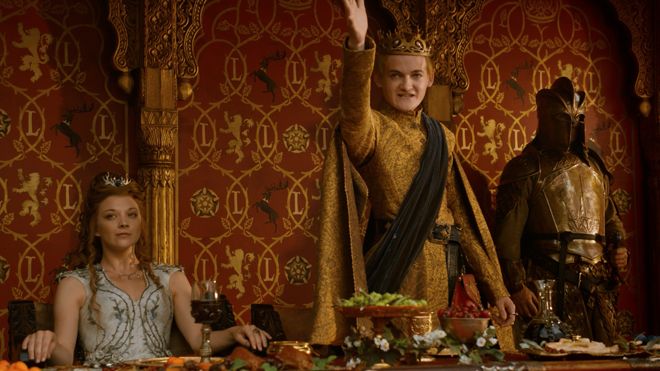 Audio: The DTS-HD MA 5.1 tracks continue to deliver a more robust audio experience than the vast majority of TV fare. Action scenes such as the attack on The Wall that makes up the entirety of the ninth episode (The Watchers on the Wall) envelop you in the onscreen mayhem with a dynamic use of your entire speaker array, while dialogue remains prioritised.
Audio rating: 4.5/5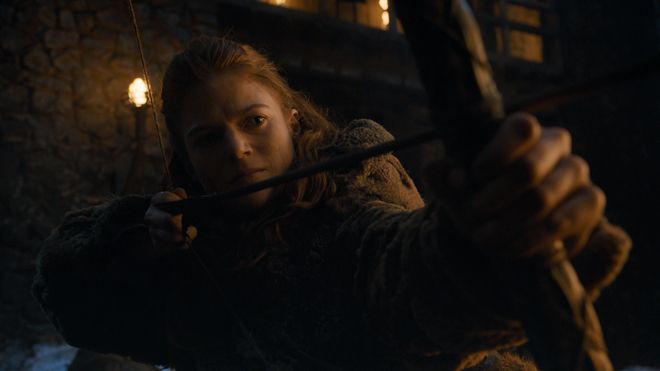 Extras: All but one of the episodes (Breaker of Chains) is accompanied by an audio commentary (two in the case of The Watchers on the Wall and The Children) from various members of the cast and crew. As with previous seasons, all ten also boast an optional in-episode interactive guide to the show's characters, locations and history.
Also included are four featurettes – The Politics of Power: A Look Back at Season Three (25 minutes), Bastards of Westeros (seven minutes), New Characters & Locations (eight minutes) and Behind the Battle for the Wall (37 minutes). Then there are 16 Histories & Lore vignettes, two deleted scenes, a blooper reel and The Fallen: A Roundtable (30 minutes), which is a chat with the six cast members whose characters were killed off this year.
Extras rating: 4/5
We say: Another fantastic Blu-ray boxset for one of the very best TV shows around. There's simply no excuse not to add it to your collection
Game of Thrones: The Complete Fourth Season, HBO Home Entertainment, All-region BD, £50 Approx
HCC VERDICT: 5/5