Fast & Furious 5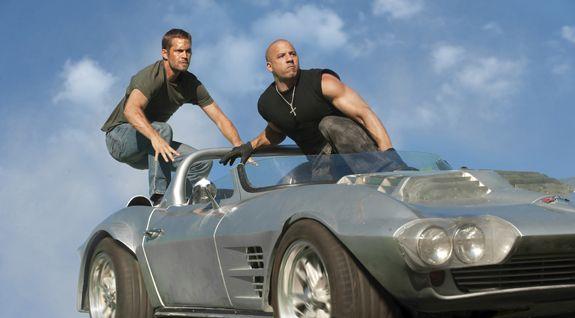 This hyperbolic action flick definitely won't disappoint fans of the fast car franchise
It's now ten years since Rob Cohen's unassuming street racing flick turned Vin Diesel into a true action star and kick-started a new franchise for petrolheads all over the world.
Since then, under the guidance of director Justin Lin, the Fast & Furious franchise has transformed itself to the degree where this latest outing stands shoulder-to-shoulder with the year's best action blockbusters. Heck, street racing barely even gets a look in these days – the one scene that looks like a return to the old days suddenly jumps to the end of the race (although it does make up for this with a short race in cop cars later).
Instead fans are treated to a reunion show, as cast members from across the franchise are pulled together in a kind of automotive Ocean's 11 that pits Dominic (Diesel) and his crew of loveable rogues up against a vicious drug lord. And if that wasn't enough, they also have to deal with the unwanted attention of a relentless federal agent played by Dwayne 'The Rock' Johnson – who ups the testosterone and action quotient to previously unknown heights. What follows may not pay heed to the laws of physics, but it's still breathtaking action cinema of the highest order.
Picture: This riotous action flick screeches on to Blu-ray with a stunning AVC 2.40:1 1080p. Director Justin Lin told us last issue that he re-times the colours of his films for Blu-ray, and this has paid off in spades with the film's rich palette and sun-drenched locations. Blacks have been deliberately crushed to give the film a high-contrast look full of impenetrable shadows, which helps heighten the sense of heat and results in a richer more textured aesthetic. Speaking of textures, the detailing throughout the encode is excellent, and there's a very natural grain structure inherent throughout the film.
Picture rating: 4/5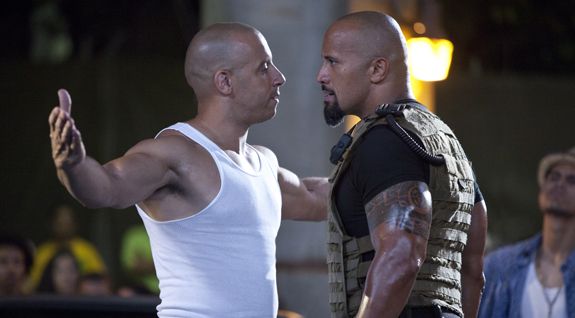 Audio: This franchise has been thrilling home cinema fans with eardrum-bashing sonics for the best part of a decade now, and this latest film's DTS-HD MA 5.1 mix is surely the best yet. While the mix is packed with subtle atmospherics that bring Rio's bustling favelas to life and bass-pounding music, it's the action beats that really make you sit up and take note. Whether it's sharply-rendered and perfectly placed gunfire during the rooftop chase Chapter 5, the bruising body blows during the fight between Diesel and The Rock in Chapter 14 or the over-the top surround sound action during the final heist in Chapters 16 and 17, Fast & Furious 5 continually delivers audio to rock your home cinema to its very foundations.
Audio rating: 5/5
Extras: This fifth outing turns up with some fan-pleasing extras, starting off with the inclusion of both the 131min Theatrical Cut and 84-second longer Extended Cut of the film. Also on offer are a couple of U-Control features for the shorter cut – a traditional Picture-in-Picture behind-the-scenes mode and a Scene Explorer that offers a multi-angle deconstruction of the train heist sequence. As well as being available on-screen, these U-Control features can also be run on a synched laptop or iPad using a downloadable Second Screen app. Two deleted scenes and ten short behind-the-scenes featurettes make up the rest of the bonus goodies. The set also includes a bonus DVD and Digital Copy of the film.
Extras rating: 3/5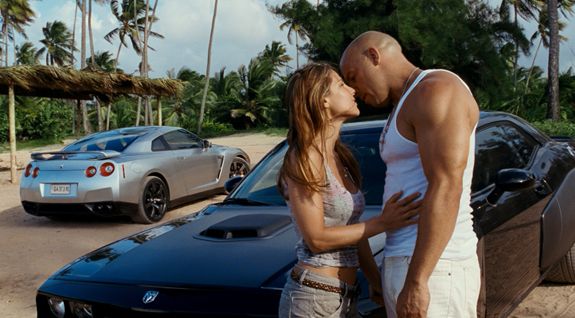 We say: One of the year's most entertaining blockbusters nabs pole position on Blu-ray
Universal Pictures, All-region BD/R2 DVD, £25 approx, On sale September 5
HCC VERDICT: 4/5