Doctor Who: Spearhead from Space review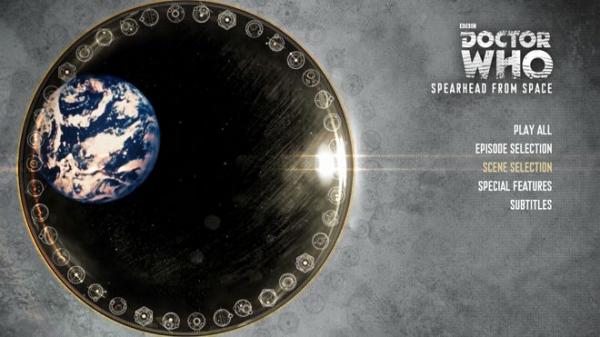 The only vintage Doctor Who serial to be shot entirely on film materialises on Blu-ray
This brilliant 1970 serial is notable for marking a number of firsts for Doctor Who. For one thing, It marks the debut appearance of John Pertwee as the third incarnation of the Doctor. The story also introduces those deadly shop window dummies, the Autons. And on top of that, it was also the first Doctor Who story ever to be shot in colour.
But perhaps the most striking thing of all is that it was the only story from the original run of the series to be shot entirely on location and on film. Which, of course, means that it's the only vintage BBC Doctor Who serial that would merit a release on Blu-ray – which is exactly what BBC Worldwide has done as part of the show's 50th anniversary celebrations.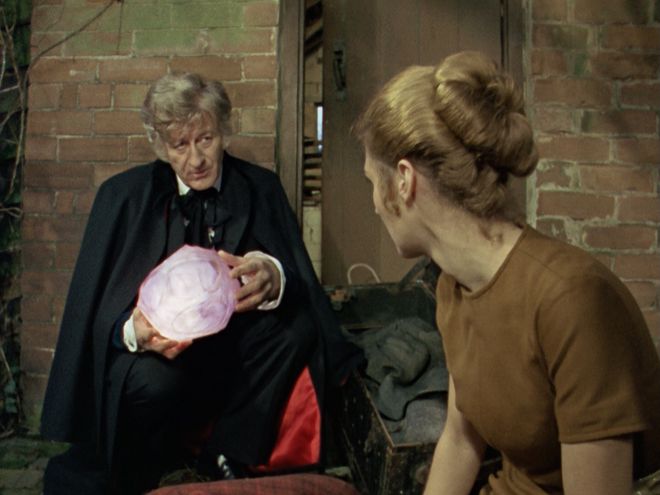 Picture: This Blu-ray release comes on the back of two previous DVDs outings for Spearhead from Space – first of all as one of the very earliest Doctor Who DVDs back in early 2001, followed by a transfer taken from a newly struck interpositive as part of the 2010 Mannequin Mania boxset.
Citing developments in tools and workflows at BBC Studios & Post Production over the past couple of years, the Doctor Who Restoration Team has been able to go back to the original 16mm cut negatives for this HD platter, and the result is remarkable.
The AVC 1.33:1 1080i encode arrives in a blaze of colour, with vibrant primaries offset against deep, lustrous blacks. Grain is also handled much better here than it ever was on DVD – and there's plenty of it to be seen given the serial's 16mm origins. This has the knock-on effect of considerably improving both clarity and fine detail visible in the image. The serial has also been given a slightly moodier grade this time around, which suits the material rather well.
That's not to say that it's perfect. There are a few imperfections, such as the occasional hair trapped in the gate, that make their presence felt. But overall this is a very commendable effort.
Picture rating: 4/5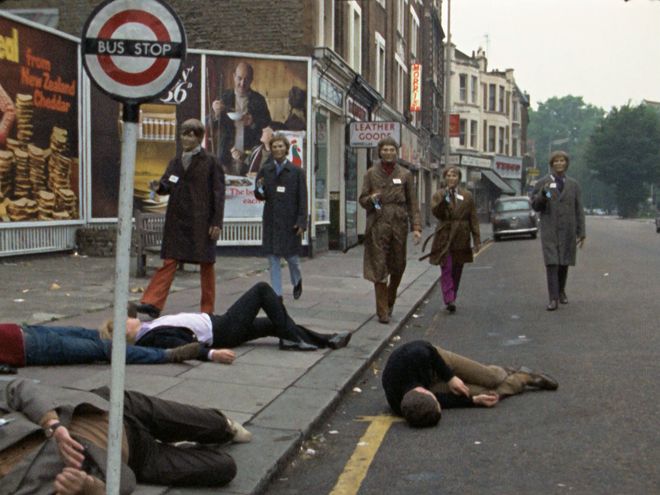 Audio: The disc's DTS-HD MA dual-mono track also holds its own well. Dialogue and music presentation are both outstanding and – importantly for some – the original stuttering TARDIS materialisation noise removed from the first episode on the previous DVD release is restored here.
Audio rating: 3.5/5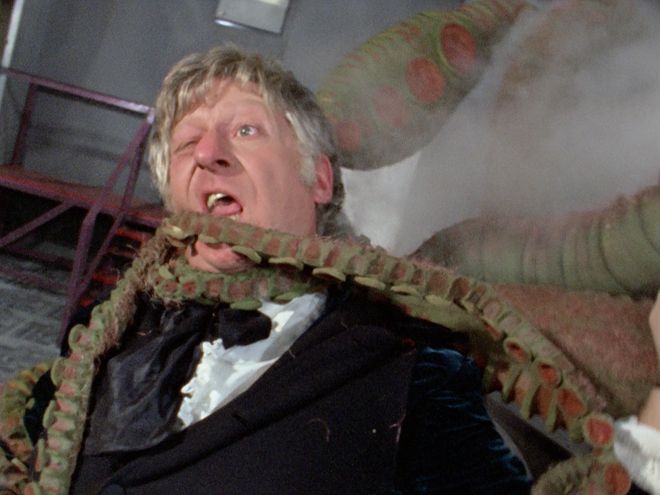 Extras: Designed to complement, rather than replace the 2010 DVD, this Blu-ray replicates none of the extras from that platter. Instead it serves up two brand new, absolutely superb documentaries about actors John Pertwee (42mins) and Caroline John (29mins), a restoration comparison (2mins) and a lengthy reel of test footage for the title sequence (23mins). The disc also includes a trailer for the Special Edition DVD release of Doctor Who: The Green Death.
Extras rating: 2.5/5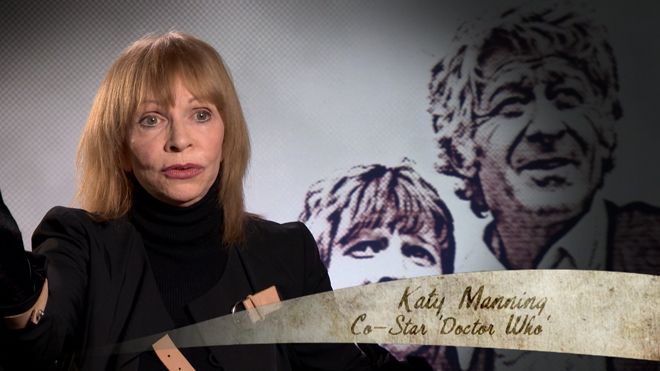 We say: A must-own high-definition platter for any fan of the BBC's legendary time traveler
Doctor Who: Spearhead from Space, BBC Worldwide, All-region BD, £23 Approx
HCC VERDICT: 4/5