Doctor Who: The Power of the Daleks Blu-ray review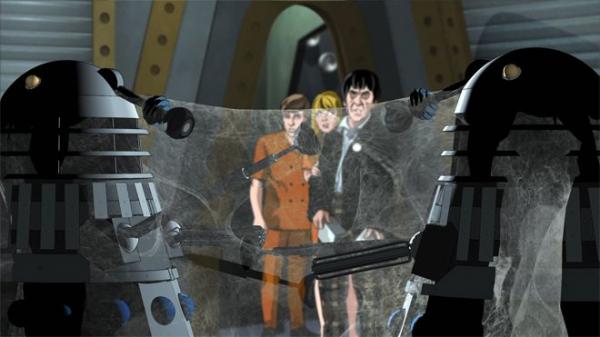 Arriving on the planet Vulcan in the distant future the freshly regenerated Doctor (Patrick Troughton) finds himself struggling to convince a colony of humans that the Daleks they recovered from an ancient space capsule trapped in a mercury pool are not the benevolent robotic servants the pretend to be, but actually galaxy-conquering alien killers.
Broadcast back in 1966, The Power of the Daleks is arguably the most important serial in the entire history of Doctor Who. Not only did it have to prove that the series could survive the departure of original leading man William Hartnell, it had to show that audiences were willing to accept the idea of recasting the role of the Doctor with a brand-new actor.
That it succeeded at doing both is evident in the fact that Doctor Who is still going strong and remains a fixture of the TV landscape in the UK. It certainly didn't hurt that on top of everything else, it's one of the very best Dalek stories ever told, with their duplicitous behaviour steadily bringing the tension to boiling point across the six episodes, while also proving that there's more to the pesky pepper pots than simply shouting 'Exterminate!' at all and sundry.
This makes it frustrating that none of the episodes remain in the BBC archive and could well be lost for ever. Thankfully, as with all of the missing stories, an off-air recording of the soundtrack exists alongside 'Telesnaps' (photos taken from a screen for archival purposes). Working from these materials, the BBC has produced an animated reconstruction of the serial, allowing fans to actually watch this superb story for the first time in five decades.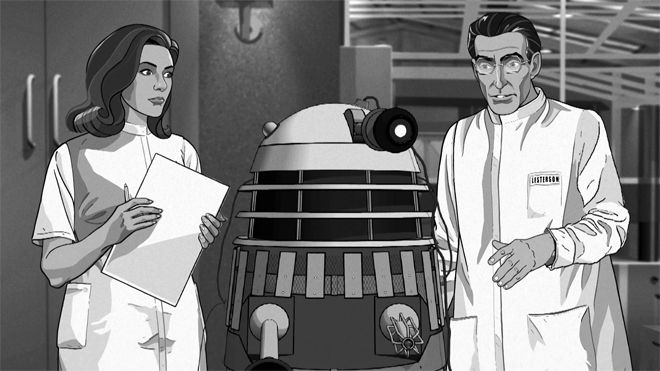 Picture: The steelbook's two Blu-ray platters present viewers with the choice of watching the animated reconstruction in either black-and-white or colour. Whatever your preference, the actual quality of the 1.78:1-framed 1080i50 encodes is extremely high, with sharp edge delineation and no unsightly banding or artefacts.
Picture rating: 4.5/5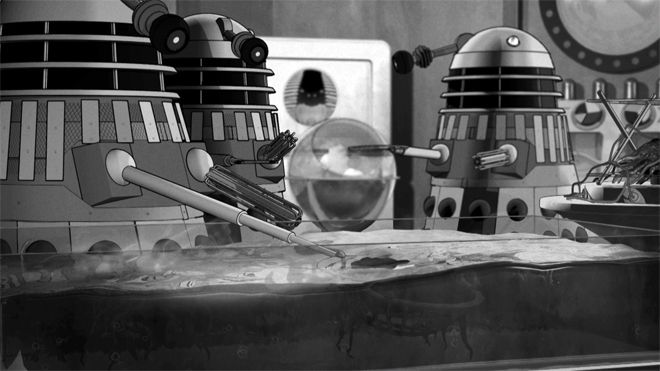 Audio: Both versions are accompanied by a DTS-HD MA 5.1 remix that makes atmospheric use of the surrounds. The black-and-white serial also offers up a choice of restored Dolby Digital mono and stereo soundtracks for those after a more 'authentic' aural experience.
Audio rating: 4/5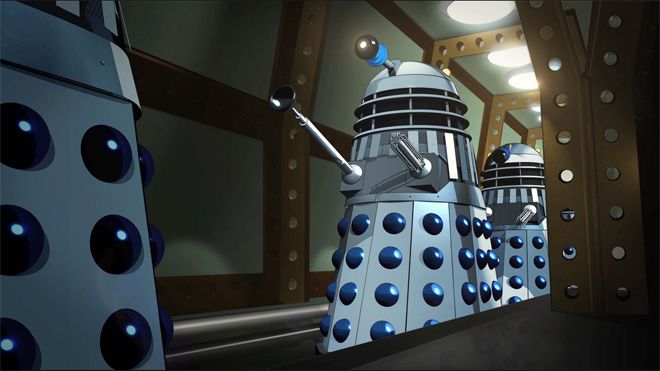 Extras: The black-and-white version is accompanied by a commentary; test footage; a 22-minute retrospective Making of…; surviving film clips; image galleries; and original Dalek audio recordings. The colour version is joined by a 'Telesnap' reconstruction of the serial. The steelbook also comes with a 16-page booklet of production notes.
Extras rating: 3.5/5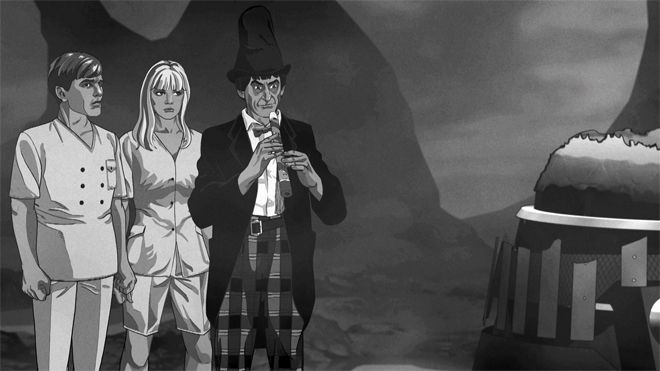 We say: Let's hope that this great release leads to more animated reconstructions of missing stories.
Doctor Who: The Power of the Daleks, BBC Worldwide, All-region BD & R2 DVD, £30
HCC VERDICT: 4/5