The Devil Rides Out: Special Edition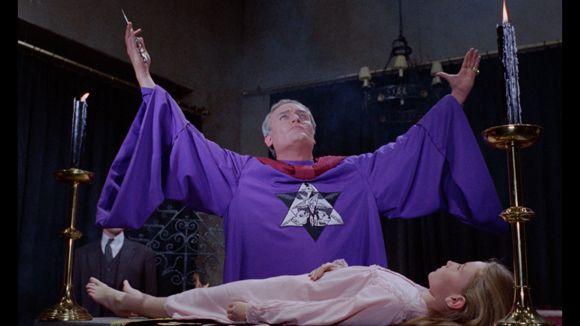 Has Hammer sold its soul for a spot of George Lucas-style digital revisionism?
Christopher Lee gets a chance to play the good guy in this excellent tale of black magic. However, while the film is a fan favourite, this Blu-ray release could prove very divisive. The problem isn't the restoration (yet another wonderfully rich and detailed AVC 1.66:1 1080p encode) or the extras (which are as copious as you could hope for). Instead it's the decision to replace a number of the film's visual effects with new CG ones. While an interesting experiment, it's a real shame that there's no option to switch to the original effects (either via seamless branching or by including the original edit in its entirety). You can check out a couple of 'before and after' examples below.
Otherwise the disc itself is rather impressive. The LPCM 2.0 mono soundtrack has been cleaned up wonderfully, and now sound absolutely delightful. There are also some top-notch extras on offer including a commentary track with Hammer Films historian Marcus Hearn plus actors Christopher Lee and Sarah Lawson, the 34-minute retropsective documentary Black Magic: The Making of The Devil Rides Out, a 12-min featurette exploring the restoration of the film and the creation of the new digital effects, a 13-min featurette about author Dennis Wheatley and the Hammer adaptations of his books, the 25-min 'Hammer' episode of World of Hammer and a stills gallery.
StudioCanal, Region B BD/R2 DVD, £25 Approx, On sale now
HCC VERDICT: 3.5/5
---
Comparison 1
Before: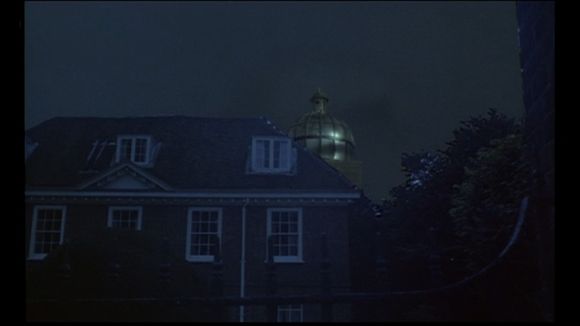 After:

---
Comparison 2
Before: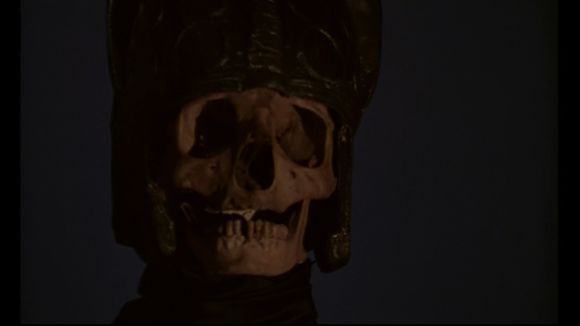 After: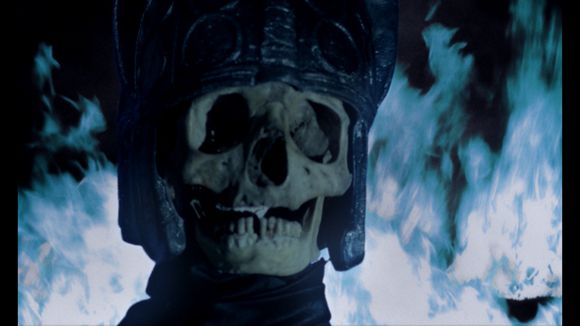 ---