David Lynch Boxset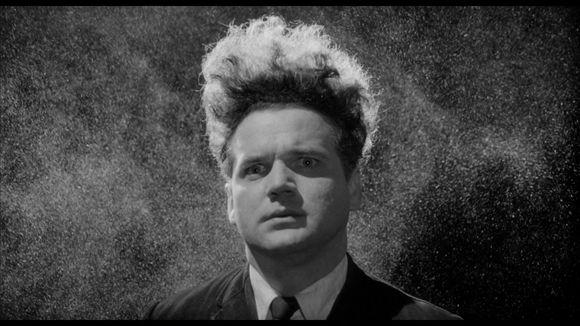 One Blu-ray boxset. Six films by the king of cult cinema. Countless technical issues...
The surrealist movies of filmmaker David Lynch are an acquired taste, but one that I took to decades ago. As such, I was thrilled when this six-disc boxset was announced. After all, what self-respecting fan would relish the opportunity to savour almost two-thirds of Lynch's cinematic output (Eraserhead, Dune, Blue Velvet, Wild at Heart, Twin Peaks: Fire Walk With Me and Lost Highway) on Blu-ray in one fell swoop?
But little could anyone have suspected the almost Lynchian level of bewildering horror that Universal Pictures was about to unleash…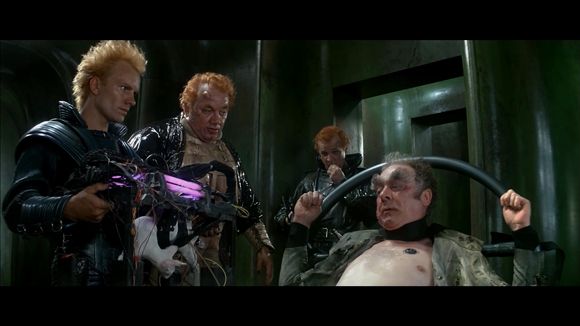 Picture: Despite suspicions of minor contrast boosting and a hint of digital filtering, the highlight is Eraserhead's remarkably crisp and detailed AVC 1.85:1 1080p black and white transfer. Slightly less successful are Dune and Blue Velvet's AVC 2.40:1 1080p encodes. While both clearly improve on earlier UK DVDs, neither quite matches up to their American hi-def counterparts.
Wild at Heart's AVC 2.40:1 imagery holds up fairly well, particularly in regards to colour saturation, but is a little lacking in the fine detail department.
The biggest mystery however surrounds Twin Peaks… and Lost Highway, both of which are presented as 1080i50 encodes. What makes this even more annoying is that MK2, the company Universal licensed these films from, has already released both titles with 1080p encodes on Blu-ray in France!
And if that wasn't bad enough, there's a glitch on Lost Highway that sometimes causes the film to freeze-up around the 80-minute mark.
Picture rating: 3/5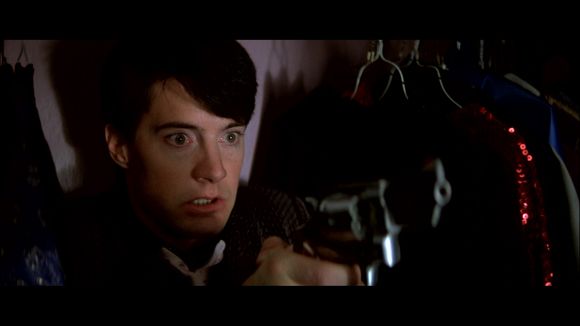 Audio: The winners here are Eraserhead's ominous LPCM 2.0 track, plus Dune and Blue Velvet's more expansive DTS-HD MA 5.1 offerings.
However, Wild at Heart, Lost Highway and Twin Peaks… are all saddled with LPCM 2.0 soundtracks, despite the fact that they have been issued previously on Blu-ray with DTS-HD MA 5.1 mixes (one of which was Universal Pictures' earlier UK standalone release of Wild at Heart)! And if that wasn't bad enough, Twin Peaks… suffers from sporadic pitch issues that sound like an audio tape suddenly speeding up and slowing down.
Audio rating: 2/5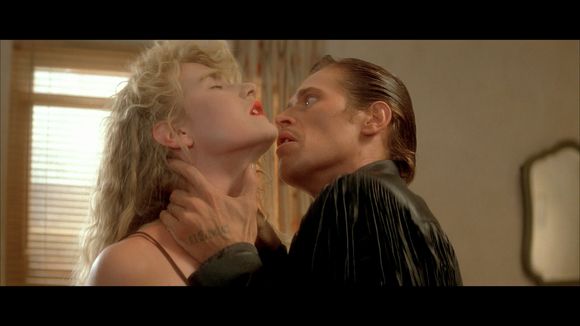 Extras: Spread around this set you'll find some worthwhile extras including Lynch's Dumbland cartoons, the feature-length Lynch One doc (about the making of Inland Empire, which isn't included in the set) and numerous short films. But apart from Dune and Blue Velvet there are none that directly relate to the films they accompany - and the latter doesn't include the 50-mins of deleted scenes that appeared on MGM's US Blu-ray. And this is despite the fact that various interviews and EPKs relating to the various movies have appeared on previous DVD releases.
Extras rating: 3/5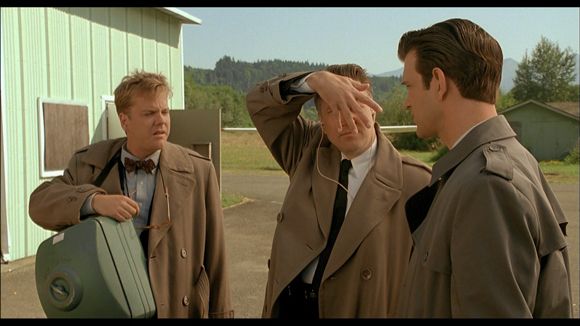 We say: The haphazard quality of this set is more puzzling than the plots for any of Lynch's films
Universal Pictures, Region B BD, £60 Approx, On sale now
HCC VERDICT: 2/5