Cult horror gets fresh lease of life in the UK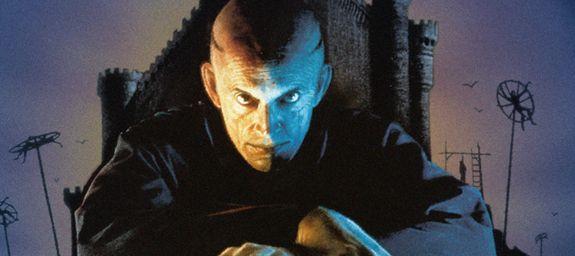 Full Moon Features favourites and a whole lot more coming to a DVD player near you...
This month saw the arrival of a new player on the DVD scene in the UK, one that promises to be of serious interest to fans of '80s horror, sci-fi and erotica.
Named after the speed the DeLorean in Back to the Future needed to reach before it could travel back in time, distributor 88 Films is offering film fans a similar service by whisking them back to the late '80s/early '90s with its line-up of straight-to-video classics - helped in no small part by the company having exclusive UK distribution rights with Full Moon Features, home to the likes of Puppet Master and Dollman vs Demonic Toys.
Although the company website states 'We don't think there was ever a better decade for cult and genre fans', 88 Films doesn't plan on limiting itself to films from this period and has already started teasing UK DVD releases of more recent Full Moon productions including The Gingerdead Man and Skull Heads. And lest we forget, there's more than just Full Moon movies on the way. The company also claims to hold 'the UK rights to many to many world cinema, classic, horror, sci-fi and adult titles'.
While all of the releases announced to date are on DVD, the company is also taking a serious look at the possibility of either solo or Double Play Blu-ray releases in the near future, whenever high-definition masters are available. It is also committed sourcing the best possible bonus materials for it releases, should any exist.
The DVD range kicked off this month with the arrival of Stuart Gordon's Spanish Inquisition shocker The Pit and the Pendulum, starring Lance Henriksen as Torquemada. Up next are Sorority Babes in the Slimeball Bowl-O-Rama (featuring the '80s scream queen holy trinity of Linnea Quigley, Brinke Stevens and Michelle Bauer) on April 2 and David Schmoeeler's 1979 cult classic Tourist Trap on April 30. There's more good news for Stuart Gordon fans on May 14, when the director's Castle Freak arrives on DVD with what 88 Films describes as 'a brand new HD telecine of that title in 1.85:1 for the very first time on home video'. And two weeks later you can watch Sherilyn Fenn being ravished by a werewolf in Meridian (aka Phantoms).
Until then, check out our gallery of screengrabs from Sorority Babes in the Slime Bowl-O-Rama and The Pit and the Pendulum DVDs below. And don't forget to register with the site and let us know which '80s and '90s straight-to-video horror classics you'd like to see get a UK DVD release in the Comments section at bottom of the page.