The brand new Avengers: Infinity War trailer is here!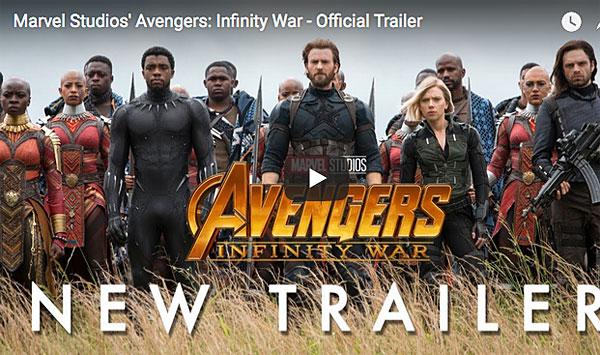 With a little over a month left to go until Avengers: Infinity War, the latest instalment in the Marvel Cinematic Universe, hits cinemas around the world, Marvel Studios has unleashed a new trailer to get fans even more excited...



And just in case you didn't get the gist from the trailer, here's the official synopsis: "An unprecedented cinematic journey ten years in the making and spanning the entire Marvel Cinematic Universe, Marvel Studios' Avengers: Infinity War brings to the screen the ultimate, deadliest showdown of all time. The Avengers and their super hero allies must willing to sacrifice it all in an attempt to defeat the power of Thanos before his blitz of devastation and ruin puts an end to the universe."
Avengers: Infinity War opens at UK cinemas on April 26.