The BBC has put 3D 'on hold', but it can still be fun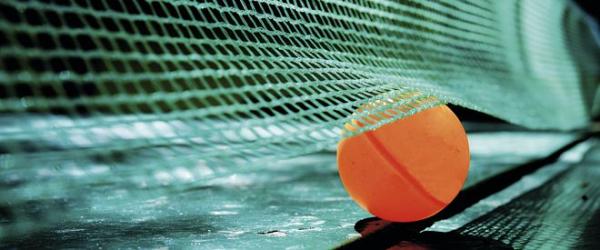 Blockbuster movies are where it works best - not tennis
In the same week that 3DTV owners were able to engross themselves in the BBC's stereoscopic coverage of the Wimbledon tennis championship, the Corporation announced that it was putting its 3D broadcast plans on hold. In fact, in a matter of a few days, the company's Head of 3D, Kim Shillinglaw, went from being seemingly enthusiastic about funny glasses viewing to bleakly pessimistic.

There I was, patiently charging my Active spex for an afternoon spent trying to ignore the fact I was wearing them, when I read that Shillinglaw had announced to the Radio Times that she'd 'never seen a very big appetite for 3D television in the UK,' and that 'watching 3D is quite a hassly experience in the home.' Earlier that week she's said the BBC was 'delighted to provide live 3D coverage as this year's Championships reach a climax.'
The sad truth is that Shillinglaw is undoubtedly right. Watching 3DTV is a faff. Apart from the glasses charging, or glasses cleaning, or glasses trying-to-work-out-where-you-put-them, there are the light issues (you need to shut the curtains, basically), the viewing angles, and remembering to check the EPG to see what's on in 3D in the first place (a situation not helped by this year's Wimbledon coverage being relegated to Red Button access now that the Beeb can no longer use its BBC HD channel for 3D). The latter is known in the telly business as making an appointment to view; I'm much more likely to miss my appointment to view entirely and watch things via catch-up.

Another problem with 3D in the home is the content. I'm flabbergasted that someone decided to broadcast the Queen's Christmas speech in 3D in the first place, not by the poor stereoscopic viewing figures. As for sports broadcasts, again I'm not sure why anyone thought these were the natural home for 3D. Perhaps it was the sheer amount of available content, because the sideways moving nature of, say, a typical football broadcast hardly screams spine-tingling stereoscopic immersion.

In fact, beyond some one-off nature programmes, I can't think of any 3DTV broadcast that's really excited me. Apart from films, of course...
Spectacles for your spex
Think of your favourite 3D film moment, and I'm certain it will involve a sense of spectacle that is unlikely to ever occur by accident during a live sports broadcast. The star-map sequence from Prometheus, Milla Jovovich's slo-mo, water-soaked scrap in Resident Evil: Afterlife, the lightcycle race in Tron: Legacy – all of these make two people hitting a ball to one another seem deathly dull.
3D is at its best when it's been painstakingly crafted – a reason why many post-production 3D conversions aren't as impressive as their native stereoscopic rivals. My choice 3D cuts have all been scripted, storyboarded, rehearsed, shot and edited by directors given plenty of time and heaps of money to get it absolutely right, often with subject matter that is pure fantasy. I don't want to take anything away from the work of TV 3D production teams, but there's only so much you can do with someone standing in front of a Christmas tree.
A recent visit to my local cinema showed plenty of people still paying extra to watch a movie in 3D. We appreciate the format when it's served to us on a large scale, with someone else's glasses. The BBC may be putting its own productions on hold, but I'm glad that Hollywood isn't. Yet.
This article first appeared in Home Cinema Choice #224